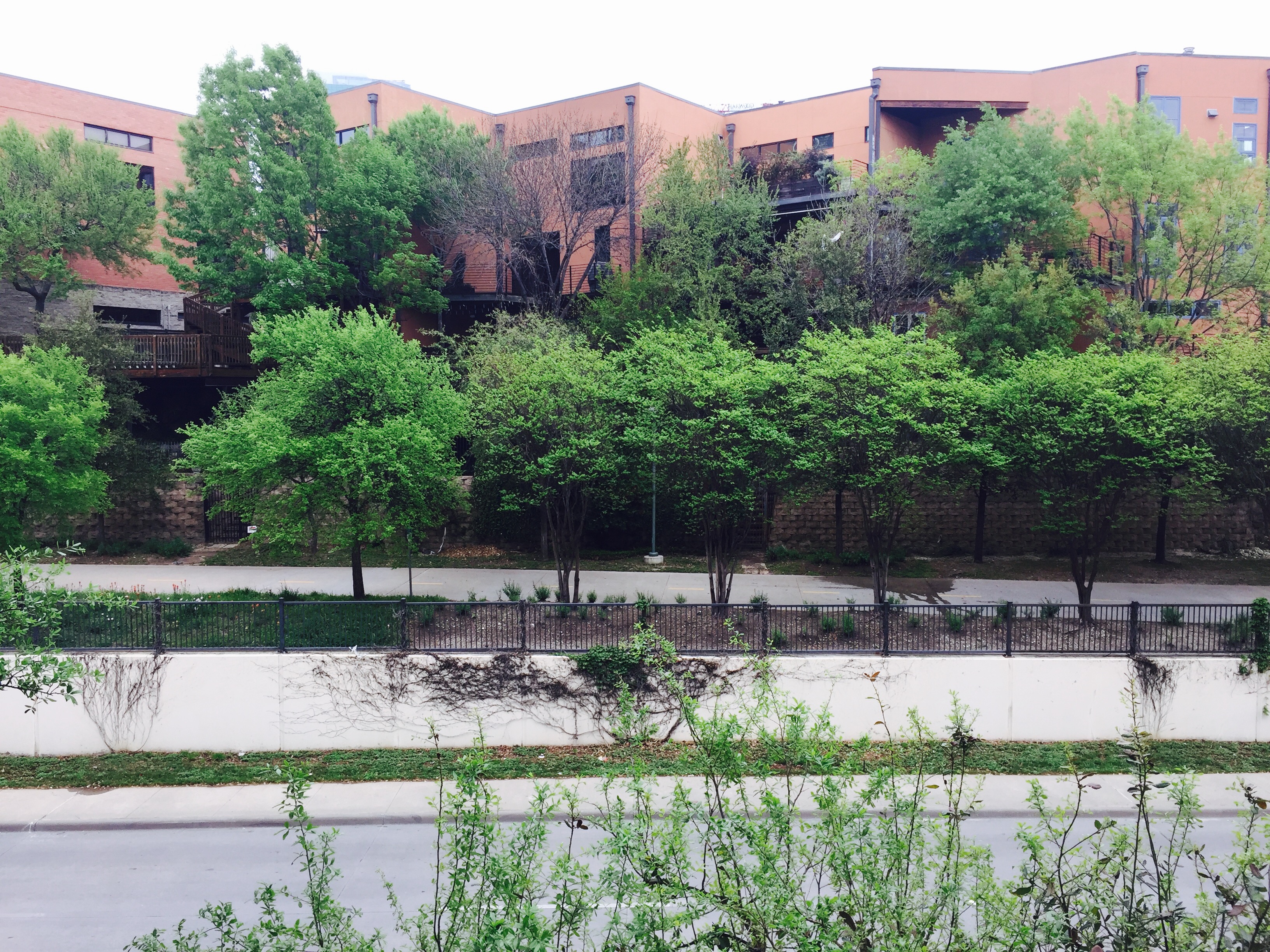 Katy Trail, Dallas. Source: Joyce Manalo

Thanks spring! We're finally coming out of our winter blues. It certainly is the time to slowly reawaken our senses and shed the extra layer on our bodies.

I know it's important to get outside and experience the blossoms and baby leaves on trees, as well as, fresh air, but our nests and closets need that attention too. Before you know it, summer will be around the corner and more time will be spent on vacations, dining al fresco, daytrips and less at home.

Let's make the most of rainy spring days. Here's how:

Survey your table- and dresser-tops
What do you need? Is there anything you can get rid of or store? If not, maybe consider donating it or taking a snapshot of it and putting it on an app like LetGo to make a little extra buck. Maybe that extra cash could be put towards a trip, a juice cleanse or a new spice rack.

Organize your closet
Take an inventory of what you have and what you don't have. This is a good time to move your winter clothes to the side and rotate to spring and summer. You may find that it's time to refresh your wardrobe. I caution you to err on the side of discretion. Once you figure out what's missing, you can budget for what you need. And again, what is no longer serving you, let go. Make room for the new!

Makeover your pantry, fridge and freezer
When's the last time you looked at this storage area? Come on, be honest! Take a look at what you have in there and start with the expiration dates. Next, check out the ingredient label. If it lists something you can't pronounce because it's a long series of words mashed together, get rid of it. You're on your way to having a kitchen ready for "clean eats".


Reward yourself with fresh smelling cleaning supplies
If money wasn't an option, we'd all have someone cleaning for us. I realize that not all of us are in this position. To make it less of a burden, invest, not buy, natural smelling products to lift your mood as you clean. My top recommendations is, Puracy's natural multi-surface cleaner. On Amazon, a pack of two is $13.29. Believe me, it's worth it.
Look at your bank and credit card statements
Yes, for some, this is a daily ritual and others, it could be too scary to take a look. The truth hurts, but once you know, you are in the position to change the situation. To make this task more fun and engaging, print a version of the latest statements and have three highlighters in different colors. Set each color as key for need, want and waste. Based on what charges have been highlighted, you can see a visual representation of your relationship with money.
Enjoy your time inside and think of spring as your pre-summer! Please share how you would like to make the most of rainy days below.


Joyce Manalo, Certified Integrative Nutrition Health Coach, believes that living a happy and healthy life is a choice. She primarily works with advertising, healthcare and law professionals who feel the need to take better care of themselves so they can crush it at work and at home. Click here to schedule a free health history session.